Three new POINTR Channel Partners starting in summer 2020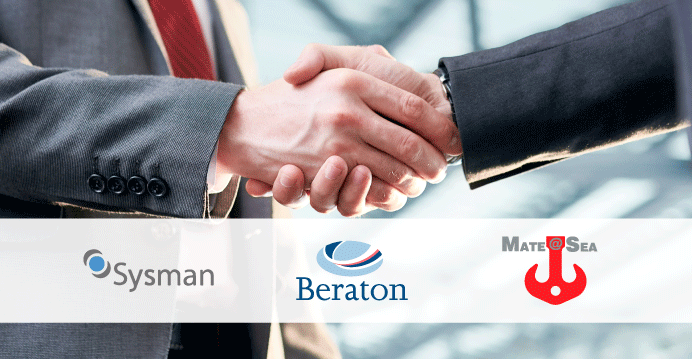 The POINTR distribution family expands this summer with three new European Channel Partners. One new partner from Italy and two new partners from Germany join the POINTR Channel Partner network with clear vision of the need in their target market and with added value of their own expertise.
Sysman Srl is the new POINTR Channel Partner from Italy. Sysman is an Italian software house established in 1984 and one of the first Italian companies to invest in the Customer Relationship Management (CRM). "The partnership with POINTR elevates our solution. Including augmented reality to the management of technical assistance processes, and integration to the field of pre- and post-sales with support for ticket management adds significant value to our product", states Marco Vicamini, the Managing Director of Sysman Slr.
The German MATE@SEA is a new POINTR Channel Partner in the maritime industry. MATE@SEA focuses on sales & marketing of ship designs and equipment solutions for commercial shipping, offshore wind and oil & gas industry, shipyards, ship owners and maritime service companies.
MATE@SEA Managing Director Marc-Laurence Mühlenbeck sees a need for quick adaptation to digitisation in the maritime industry: "The current Corona crisis shows impressively how important a rapid digital transformation has become for industry and service companies and how important forward-looking solutions, courageous thinking and competent partners are when it comes to digitization".
Mühlenbeck finds POINTR to be of great help to reduce travelling and costs as well as misinterpretations on site during the work in the offshore wind industry and onshore service business since an expert can be connected at once to support the work. "For sure, POINTR AR-technology will lead many companies through the digital transformation process successfully", he says.
Beraton Engineering GmbH is the third new Channel Partner and the second German POINTR Channel partner. Beraton Engineering is working together with Beraton Consulting, offering management consulting, including consulting and professional support for industrial companies. The customers are primarily OEMs and suppliers from the aerospace, shipbuilding, construction machinery and general mechanical and plant engineering. Beraton supports specific improvement projects as well as strategic realignments of companies alongside implementation and execution of technical projects.
"POINTR is easy to handle, having exactly what you need to communicate efficiently", describes Managing Director and founder Thies Bliemeister. He finds the security aspect of POINTR being a key feature in their field of business: "Key feature I see is the safety and stable communication and transfer of data. There I see the advantage to competitive products." 
Strengthening position in the European market allows having the benefits of POINTR available for larger number of potential customers working in broader field of industry. "This brings us closer to the customers across several regions. We can understand and, therefore, serve their needs better", says POINTR by Delta Cygni Labs CEO Boris Krassi. Combining POINTR with the expertise of our Channel Partners creates a valuable combo of products and expertise, where everyone wins.